Compare the New Maserati Ghibli and Mercedes-Benz CLS 550

Looking for a luxury sedan that's uncommon? Searching for a car that's unique, and will help differentiate you from the hordes of other luxury car drivers? The Maserati Ghibli provides the kind of attention-to-detail you expect from a luxury car, but with the kind of dynamism and style, you'd find when shopping for a sports car. Combining the best of both power and premium features, the Ghibli stands out even from competitors like the Mercedes-Benz CLS 550 sedan.
Want to learn about how the CLS 550 and Ghibli face-off? Here's a point-by-point comparison of these two luxury vehicles across important categories like power, space, and technology: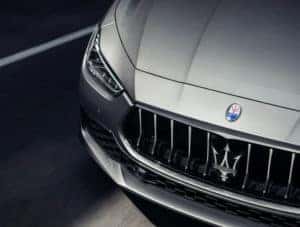 Power
The Mercedes-Benz CLS 550 comes standard with a large V8 engine that provides plenty of get-up-and-go. The Maserati Ghibli, on the other hand, also comes standard with a large engine, though it provides a standard V6 that uses twin turbochargers to achieve its performance capability.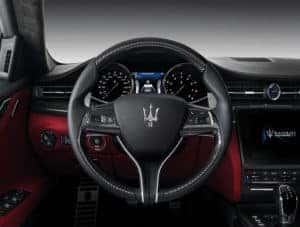 Safety & Technology
With its suite of available safety and advanced driver assistance, which Maserati calls ADAS, the Ghibli ensures that you get to your destination safely and securely. The Mercedes-Benz CLS, meanwhile, can be equipped with collision prevention assist plus technology. Both vehicles provide all the convenience of Apple CarPlay™ and Android Auto™ integration.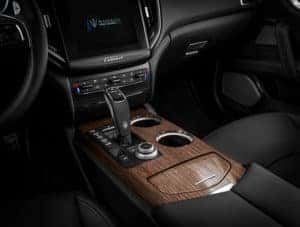 Style & Space
Both examples of sleek luxury design, the Maserati Ghibli and Mercedes-Benz CLS 550 help you get noticed, wherever you go around Cincinnati, Ohio & Northern Kentucky area. The Ghibli, though, provides a more traditional roofline than the coupe-like CLS 550, equating to a roomy seating area for rear passengers.
Ghibli Trim Models
The Maserati Ghibli comes in several compelling trims, including the Ghibli, Ghibli S, and Ghibli S Q4. The entry-level Ghibli provides a 345-horsepower engine, and upgrading to the Ghibli S provides a 424-horsepower engine. The Ghibli S Q4, meanwhile, adds Maserati S Q4 all-wheel-drive. View a Ghibli model review with more details here.
Contact Us
To learn more about how the new Maserati Ghibli compares with the Mercedes-Benz CLS 550 and the rest of the competition, contact us today here at Maserati of Cincinnati!
View Our Current Ghibli Inventory Below