Compare the Maserati Quattroporte and BMW 7 Series

Compact luxury SUVs like the Maserati Levante might be exceedingly popular today. But Maserati knows that for some, there's no substitute for a large luxury sedan. That's why the Maserati Quattroporte is still one of the most popular new Maserati models on the road. The Quattroporte combines what Maserati dubs "race-bred" performance with all the comfortable features you'd expect of a flagship grand tourer. This makes it a fantastic choice if you're searching for a full-size luxury sedan of class and distinction.
Considering the new BMW 7 Series? Though the 7 Series offers plenty in the way of luxuries and amenities, it just can't match what the Maserati Quattroporte provides the choosy luxury sedan driver here in Cincinnati and beyond. For further proof, keep reading to see how these two luxury vehicles compare.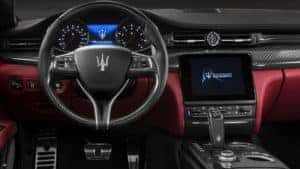 Technology
Though the BMW 7 Series offers some impressive technologies and infotainment options, so too does the Maserati Quattroporte, which comes standard with a Maserati Touch Control Plus (MTC+) infotainment display, Apple CarPlay™ and Android Auto™, and Harmon Kardon audio.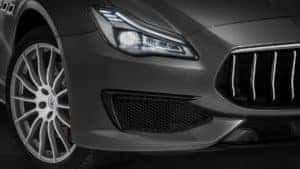 Performance
The entry-level Maserati Quattroporte S comes standard with a potent V6 engine that produces 424-horspower, making it significantly more powerful than the entry-level BMW 740i – which has a 320-horsepower V6 engine. What's more, the Maserati Quattroporte model lineup even includes a larger V8 that makes 523-horsepower. In sum, where standard power is concerned, the Quattroporte leaves the competition in the dust.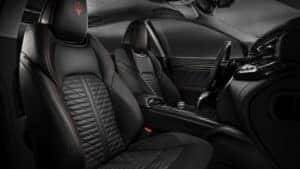 Style & Space
From S Q4 intelligent all-wheel-drive to available driver assistance features like active blind spot assist and traffic sign recognition, the Maserati Quattroporte isn't short on safety features. To be fair, the BMW 7 Series offers its own suite of available safety features.
Quattroporte Trim Overview
The Quattroporte model lineup includes the base Quattroporte S, which has a 424-horsepower engine and RWD, the S Q4, which adds the convenience of AWD, and the Quattroporte GTS, which adds the top-of-line 523-horsepower engine, and has RWD. View a Quattroporte model review with more details here.
Contact Us
To learn more about how the new Maserati Quattroporte compares with the BMW 7 Series and the rest of the competition, contact us today here at Maserati of Cincinnati!
View Our Current Quattroporte Inventory Below