A bold statement, elegantly delivered
Bold, graceful, assertive and elegant, the new Maserati Ghibli offers something very different in a world of cars that look, feel and sound the same.

Maserati first unveiled the Ghibli at the Turin Motor Show of 1966. The car's design followed a tradition Maserati had pioneered with the glorious A6 1500 of 1947, a grand tourer that delivered on the promise of advanced style, high-powered luxury and peerless comfort over the longest distance.
Our latest Ghibli models—imbued with Maserati's motorsport DNA—are remarkably powerful. They embody the spirit that shaped the brand's earliest grand tourers, as well as our hunger to innovate, compete and win. We take pride in Ghibli's elegant and bold design, exclusive luxury and, of course, empowering performance.
The Ghibli collection
Ghibli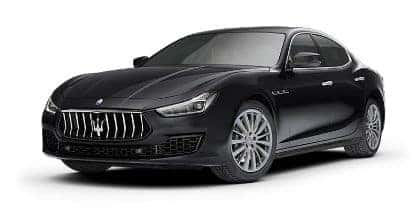 Sculpted forms, fluid volumes and clean lines form a uniquely stylish sports sedan that is unmistakably a Maserati.
Ghibli S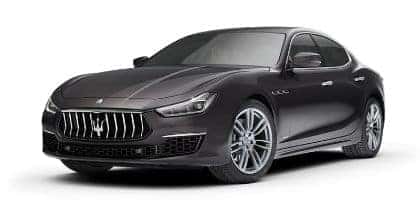 A sports sedan with alluring curves and effortless power, crafted and engineered for the ultimate in exhilarating performance.
Ghibli S Q4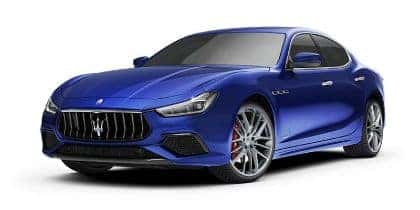 With the renowned Maserati Q4 intelligent all-wheel-drive system, the Ghibli S Q4 delivers remarkable grip and traction in adverse conditions, along with the highest levels of performance.
GranLusso and GranSport trim options
For 2018, Ghibli is available with GranLusso and GranSport trim, each comprehensively equipped according to your own personal preference: GranLusso emphasizes luxury and comfort, while GranSport delivers an even more dynamic driving experience.
GranLusso: opulence with an edge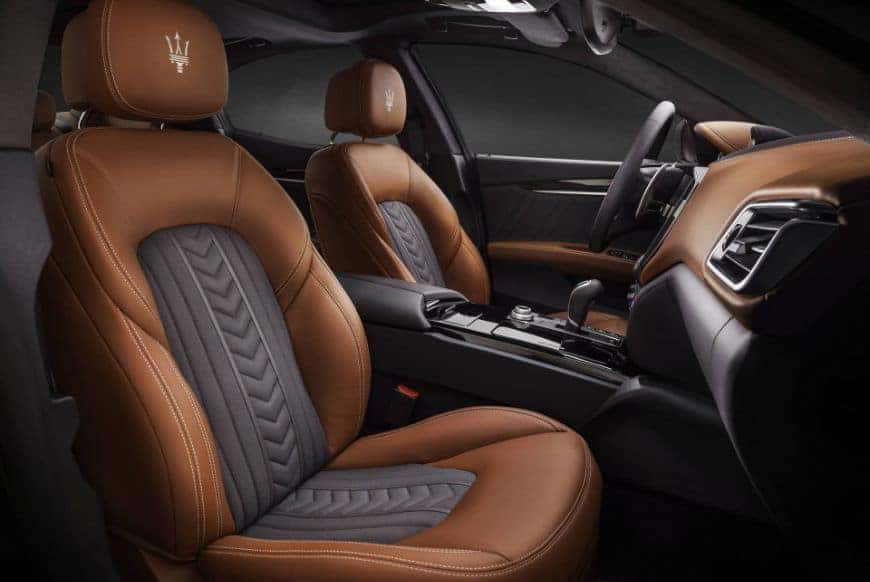 The interior of the GranLusso offers Comfort seats with extensive 12-way power adjustment and a memory function for instant access to preset configurations. Additionally, there is the choice of either full premium leather or Ermenegildo Zegna Silk Edition upholstery, both beautifully complemented by Radica open-pore wood trim.
GranSport: take the racing line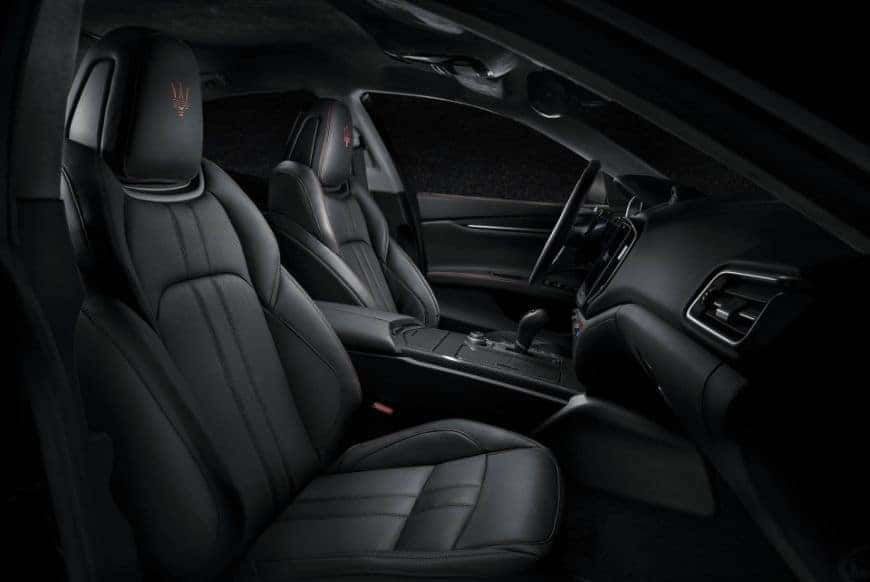 Interior features include Sport seats with 12-way power adjustment and memory function, a Sport steering wheel with satisfying grip and integrated shift paddles that add excitement to gear changes, plus purist Inox Sport foot pedals that add direct involvement to every drive. The GranSport also includes convenient parking sensors and, importantly, the flexibility and enhanced handling dynamics of Maserati's Skyhook suspension system.
Craftsmanship
In the spirit of true Maserati grand touring, the Ghibli cabin is characterized by elegant Italian style brought to life with luxurious materials and finishes, carefully hand-crafted by artisans in the finest Maserati tradition. Perfectly organized and generously proportioned, the Ghibli interior becomes your personal haven, every day and on every drive.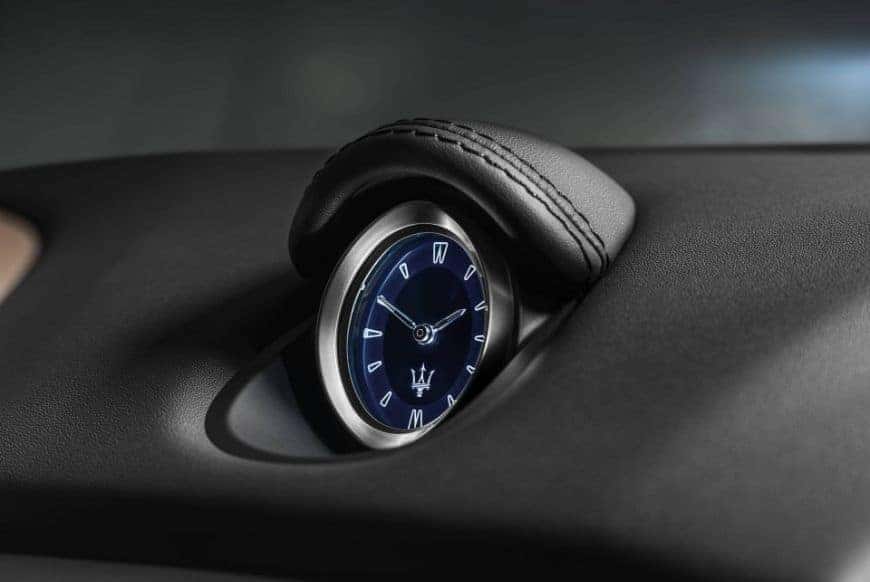 The sumptuous leather-finished curves, the clean, technical purity of the dashboard and detailing in metallic-effect dark mirror trim simultaneously relax and heighten the senses. Two side panels converge toward an elegantly simple central structure that houses the traditional Maserati clock with its blue face and aluminum detailing. Beneath that is the 8.4-inch Maserati touchscreen infotainment system with rotary control, in addition to a convenient storage box for mobile phone and accessories.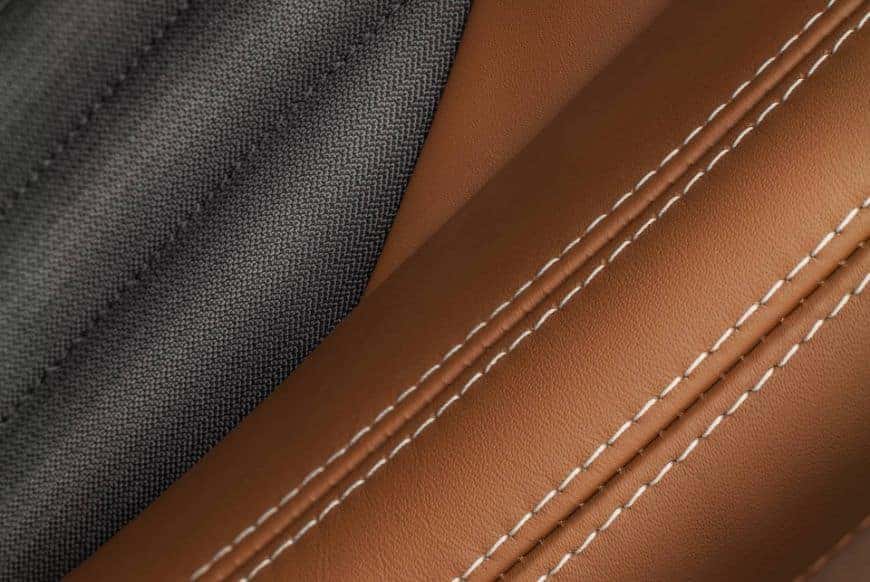 Even with its head-turning lines and coupé-like proportions, the Ghibli offers class-leading front legroom, as well as comfortable head and leg space for rear passengers. All seats are upholstered in fine leather that is meticulously selected and finished. In the finest tradition of Italian craftsmanship, stitching is performed by hand, while the front headrests are embossed with the exclusive Trident logo.
Features and technology
Driving in any weather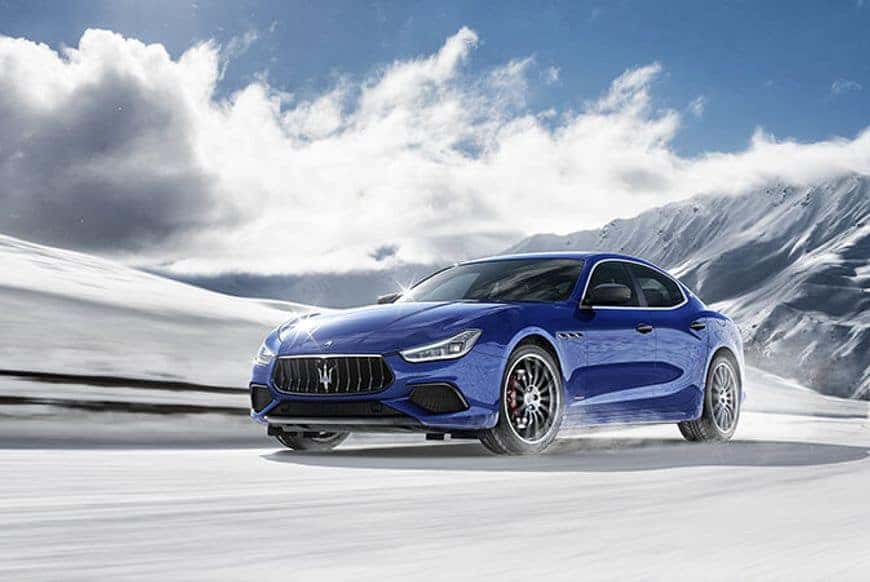 The Maserati S Q4 intelligent all-wheel-drive system keeps the performance and comfort of your Maserati Ghibli at their engaging, inspirational best—even when the weather and road conditions are far from ideal.
A sophisticated algorithm developed by Maserati continuously monitors dynamic inputs such as wheel speed, steering and yaw angle, and even wheel grip versus driving style. Processing all this data, the Q4 system establishes a dedicated grip profile for each individual wheel. This helps ensure optimum handling dynamics and traction for any given road condition, at any time.
Sophistication and exhilaration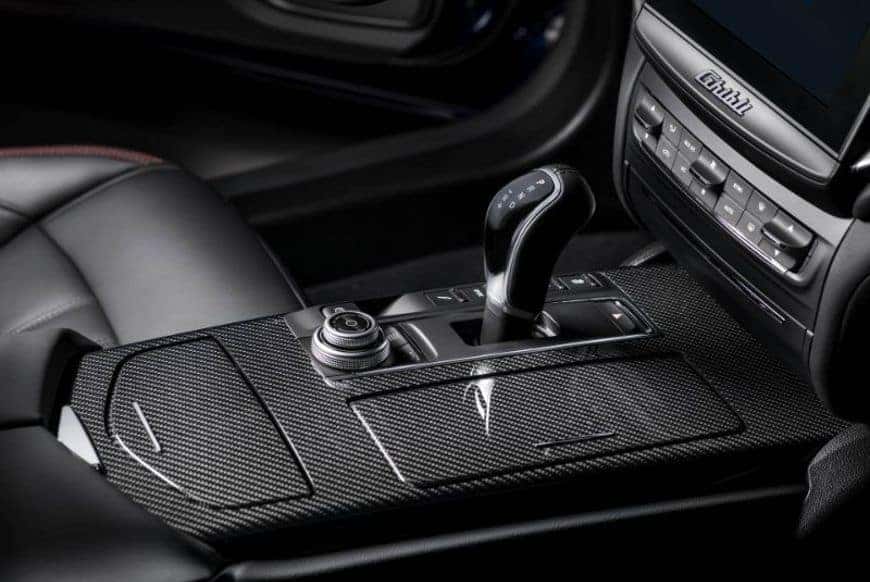 The advanced design of the ZF eight-speed automatic transmission ensures precise gear changes and optimum performance, putting the power delivered by the Ghibli engine under your complete control.
Through the use of auto-adaptive software, the transmission modifies its shift patterns according to driving style, for an even more rewarding, one-to-one driving experience. And when it comes to long, high-speed journeys, the last two gears, seventh and eighth, are specially calibrated to reduce fuel consumption and enhance comfort even further.
Innovation for a connected world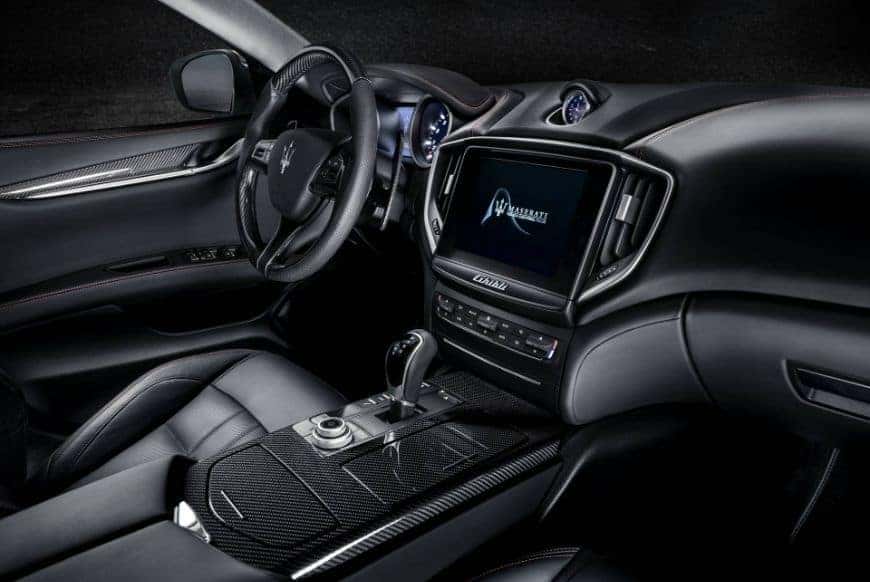 Maserati Touch Control Plus (MTC+): the elegant display of the 8.4-inch MTC+ unit takes pride of place at the center of the Ghibli dashboard. Designed to be a simple, intuitive and responsive interface, MTC+ incorporates the Ghibli's multimedia and cabin functions, such as seat heating, ventilation, steering wheel heating, etc.
Apple CarPlay® and Android Auto™: the MTC+ supports the convenience of both Apple CarPlay and Android Auto mirroring functions 1.
Wi-Fi Hotspot: the Wi-Fi option is another welcome touch when you're on the move in the Ghibli
Immersive Audio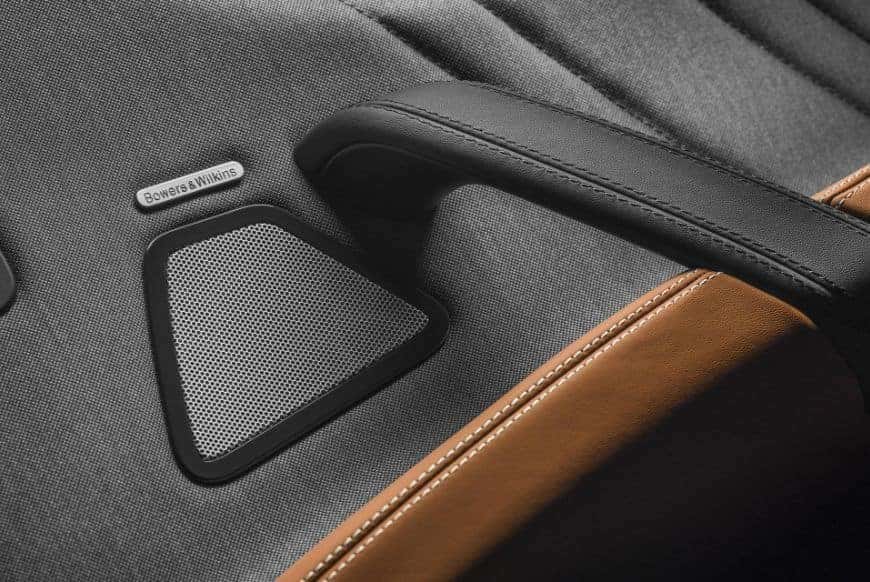 Harman Kardon Premium Sound system: this state-of-the-art entertainment system delivers rich and detailed sound quality, and features a 900-watt amplifier, a special high-performance subwoofer and 10 speakers with high-power handling capability carefully distributed throughout the cabin.
Bowers & Wilkins Surround Sound system: this optional entertainment system features 15 speakers that include mid-range drivers and rear-woofers made from Kevlar®, each strategically built into the car's architecture and powered by a 1,280-watt amplifier to deliver immersive sound for all onboard.